Houston is known for some pretty good fishing in Texas. Bordering the Trinity and Galveston Bays, Houston is a great place to catch some salt water trophies or head inland for catfish angling. Our Texas campground is located just outside of Houston, so we are well-versed in the best Houston, TX fishing spots for all types of fishermen! Below, we've outlined the 8 best fishing areas near Houston in hopes that you'll soon find your go-to spot!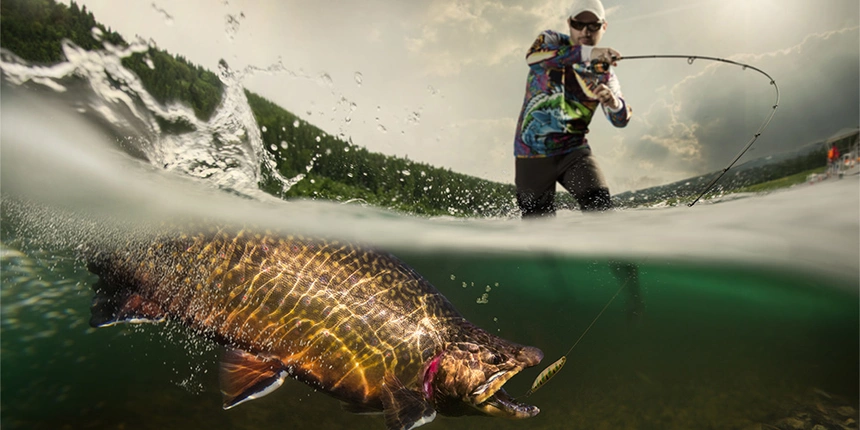 Galveston Bay
This bay, just an hour and 15 minutes away from our campground near Houston, is an anomaly. Connected to the Gulf of Mexico and other inshore inlets, this bay is a complex mixture of both salt and freshwater. Due to this, the bay sports many different fish for you to catch! One of these species includes the famous Texas redfish - this fish fights like a bull and will go after any bait you drop! Beyond being a great fight, they're also quite tasty! If you want to make a day out of it, consider booking a charter and spending a day fishing the bay with a guide. You won't regret it!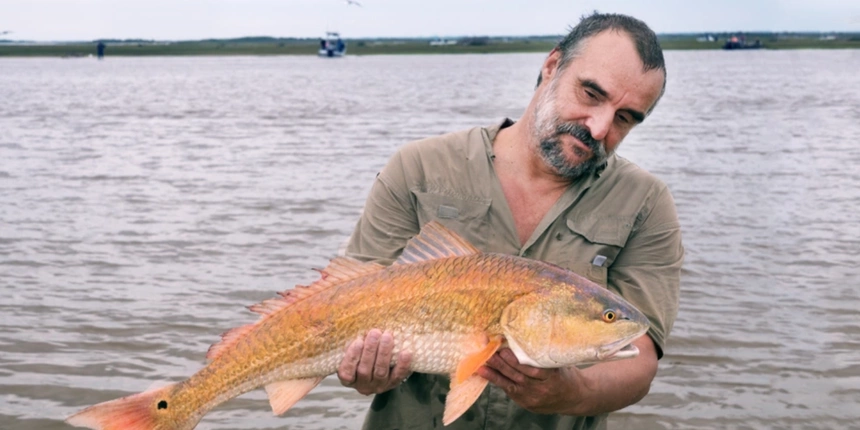 Freeport
Also along the Gulf of Mexico, and less than two hours from our Texas campground, Freeport is a great option for anyone trying to saltwater fish. Right off the coast, Freeport has many charters to take you fishing out offshore. In the summer, you can expect to catch mahi mahi, red snapper, wahoo, and more! This fishing spot is worth it for anyone trying to catch dinner for a few days, and offers some of the best fishing near Houston!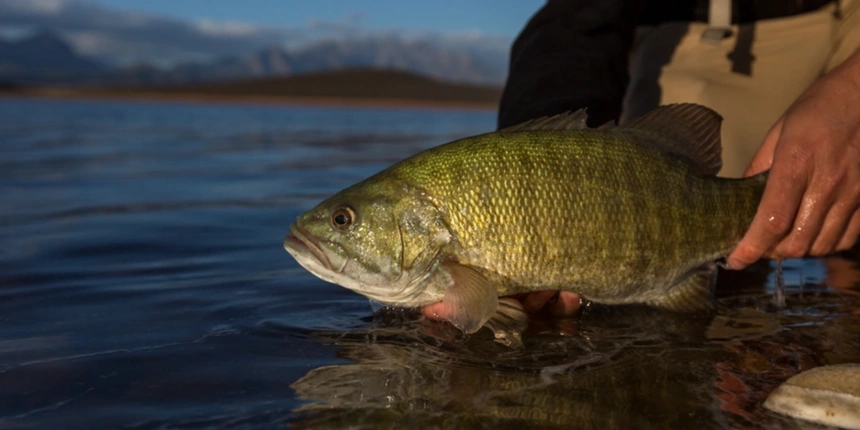 Lake Conroe
For freshwater fishing, Lake Conroe is like no other. Only an hour away from Jellystone Park™ Waller, this giant lake has over 150 miles of shoreline! Try your luck at fishing for a trophy largemouth! The largest recorded largemouth caught at Lake Conroe was almost 16 pounds! Pack the 20-pound line and hope for the best at this great spot!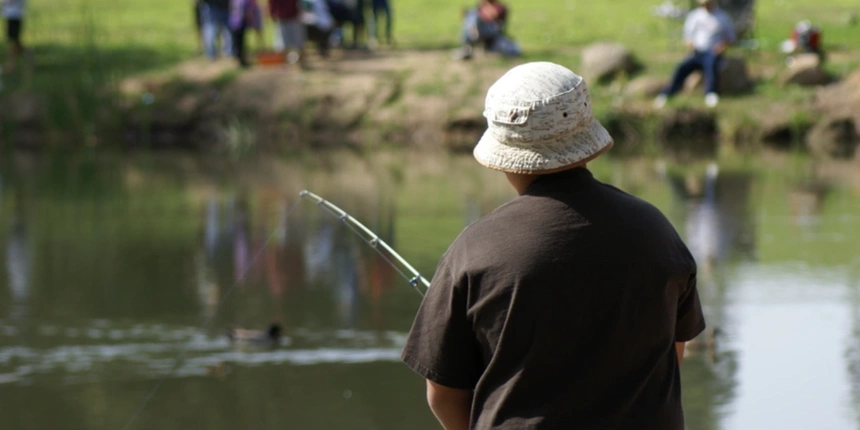 Mary Jo Peckham Park
Want to bring the family along? Check out Mary Jo Peckham Park, not only do they stock their fishing lake with trout and catfish, but they also have many amenities for your family to enjoy! About 35 minutes away from our Texas camping resort, they have a mini golf course, playground, walking trail, and even an indoor pool, making this fishing spot one the whole family will want to visit!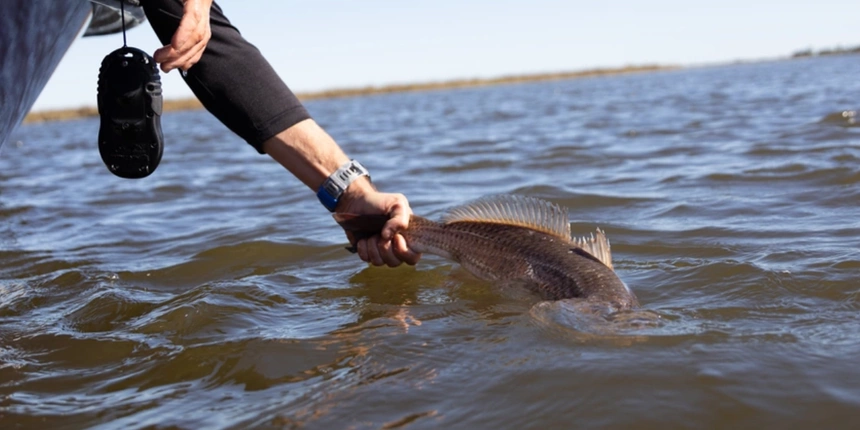 Lake Anahuac
Try out Lake Anahuac for more fishing! A little over an hour and a half from Jellystone Park™ Waller, this gorgeous freshwater lake spans over 5,000 acres! Along the East Galveston Bay, you can catch saltwater fish like speckled trout, redfish, and southern flounder. For a different variety of fish, you can head over to the banks of the East Bay Bayou and catch white crappie, black drum, or flounder. This fishing lake in Houston truly is the best of both worlds!



Lake Livingston
Also near Houston is Lake Livingston. Located an hour and 45 minutes from Jellystone Park™ Waller, Lake Livinston is one of the largest lakes in Texas! This lake is noted for its white bass population, but it's not uncommon to catch catfish, crappie, and perch too. The catfish population here is plentiful and is dominated by the blue catfish! They also have three different boat ramps, two fish cleaning stations, and a fishing pier! This is definitely one of the best fishing spots in Houston you won't want to miss.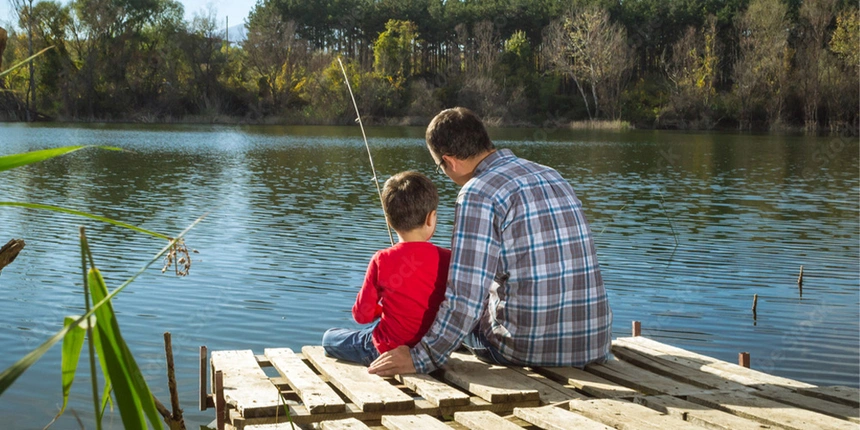 Tom Bass Park
Fishing in Houston just got better with the help of Tom Bass Park! This massive park is divided into three different sections - all of which have their own fishing ponds! Only a little over an hour from Jellystone Park™ Waller, Tom Bass Park makes sure their ponds are properly stocked. Tom Bass Park's section one stocking can be found here and section three here. Check out any section of this huge park for some awesome angling!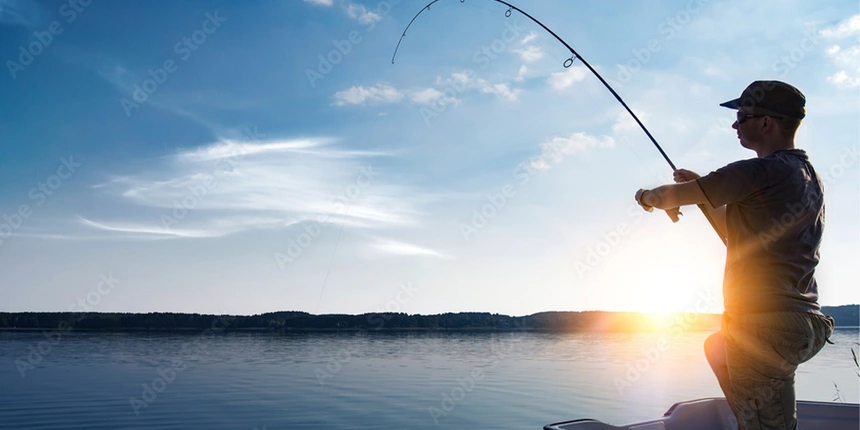 Eldridge Park
This gorgeous park in Houston sports a large fishing pier on their pond. This pond is stocked annually, most often with rainbow trout. Located an hour away from our Texas campground, Eldridge Park has some awesome fishing spots and is home to ten soccerfields! Bring the kids along with you, as this park is definitely worth checking out!


We hope this guide gave you an idea of which Houston fishing spot is the right one for you. If you're looking to stay at a campground near Houston after your full day of fishing, Jellystone Park™ Waller offers a variety of
cabins
and
campsites
for all types of campers! Plus, we are located within an hour of Houston, where you'll be able to bring your pole, bait, and sunscreen, and fish the day away! You can check availability
here
or give us a call at (979) 826-4111. We hope to see you reel in a big catch (or two) during your Houston, TX fishing trip!