When planning the perfect trip to anywhere, food is a huge consideration. It can be stressful trying to find the perfect place to eat for the family or a nice brewery or winery to visit on your own. Fortunately, when it comes to the city of Waller, TX we've got you covered. Our Jellystone Park™ Waller location is tucked away just outside of Houston. As a result, we've become experts on the area. Below, we've outlined a few restaurants, wineries, and breweries that we personally recommend and hope you give a try during your next visit!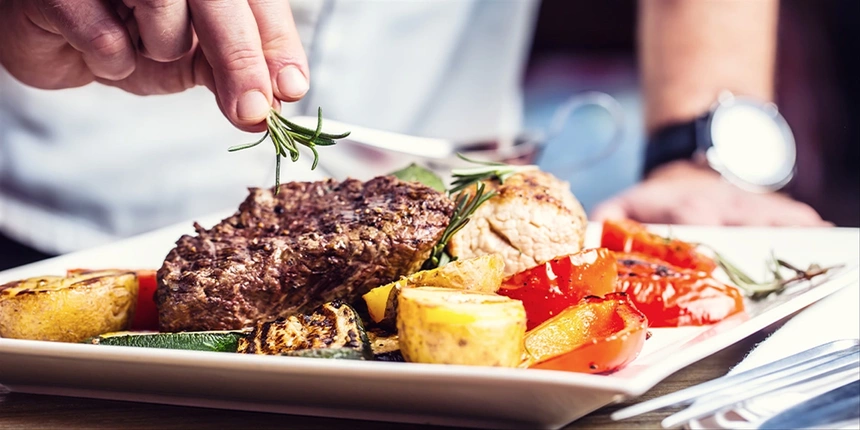 Restaurants
Finding a place to sit down and grab a bite can be tough. With so many different options and varying reviews, it can be difficult figuring out what places are truly good. Well, we can help with that! The Waller area has tons of restaurants to choose from with delicious food options. We've compiled our top three Waller, TX restaurants below!
Hedgehog Grill
Located just 12 minutes from our Camp-Resort is the Hedgehog Grill. With a menu loaded with everything from delicious appetizers to daily specials, this Waller, TX restaurant is one you simply have to add to your list of places to go on your next visit. With a wall of 20 taps, and your choice of light easy drinking, IPA's, and malty dark brews, we are sure that you will find something you'll enjoy at this restaurant!
Waller County Line BBQ
Waller County Line BBQ is some of the finest pit BBQ that you'll find in the state of Texas. Special care is taken to prepare their brisket on real smokers at just the right temperature. Their ribs and chicken are cooked in the same slow consistent manner that allows the meat to maintain a moist and juicy flavor. They also offer sausage that is prepared many times throughout the day to assure you are recieving the freshest product available. They also offer an assorted mix of sides including potato salad, cole slaw, and beans, and of course you can't forget about their homemade BBQ sauce which enhances all of their popular meat selections! You can find their full menu here.
Cedar Creek Saloon
Cedar Creek Saloon focuses on cold beer, great cocktails, and good times. When you want to escape the big city of Houston, relax and see a band, kick up your heels and dance, or just shoot a game of pool in a real Texas Honky Tonk, this is the spot for you. Located on the corner of Hwy 290 and FM 362 (right next to Waller County Line BBQ), they are a "big city" bar with a "small town" country atmosphere, making this restaurant near Waller, TX a must stop on your next trip. You can enjoy their food menu, a great drink selection, and so much more.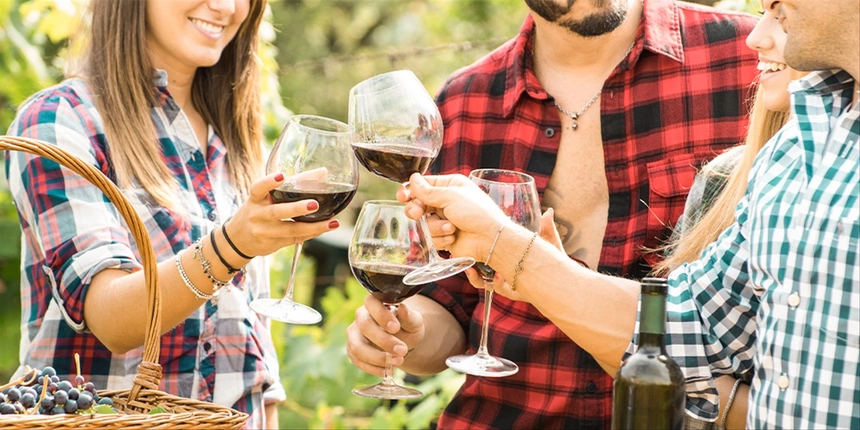 Wineries
When it comes to fine wine, look no further that the wineries near Waller, TX. A love for Texas like the owners of Bernhardt Winery, or a passion for wine and decades of wine making in your blood like the owners of H-Wines Winery, makes creating these fine wines a little easier. Wineries like these are certainly worth a try when visiting Waller, TX.
Bernhardt Winery
Bernhardt Winery produces quality wines from grapes not only sourced from the state of Texas, but from diverse viticultural areas. This scenic Tuscan-style winery located in Plantersville, TX produces 100% Texas wines, American classic varietals and unique blends, and the ancient Antiquity Wine Curation series. Set atop a rise overlooking rolling hills and valleys, Bernhardt Winery takes pride in offering guests a relaxing Houston experience. The winery, vineyard, and event grounds are at the heart of a 20-acre estate, a beautiful location just a short drive Northwest of Houston. Bernhardt Winery is dedicated to providing quality wines and a fun tasting experience in a warm environment. The winery hosts a variety of special events such as live acoustic music, Sunday lawn concerts, and artisan vendor markets making it one of the best wineries near Waller, TX.
Threshold Vineyard
Threshold Vineyards is a family owned vineyard and winery located in the Brazos Valley, just a few miles off of the Brazos River. The Farm, as it is lovingly referred to, was originally home to thousands of Virginia pine trees, operating as a choose-and-cut Christmas tree farm for many years. The Christmas trees are gone now, but the current owners have tried their hand at growing everything from watermelons, apples and peaches, taking advantage of the excellent sandy loam soil here. In 2010, they planted our first grape vines, a white variety called Blanc Du Bois, and the vines took off. They currently host events, have wine tastings, a merchandise shop, and are in the process of adding food options.
Chapelton Vineyards
Chapelton Vineyards, a stunning, 75-acre property nestled in the heart of historic Washington, TX, is a haven for wine lovers seeking an unforgettable experience. The newest destination for fine wine, food, and weekend getaways is the creation of founders Kurt and Michelle Lyn. As you enter the picturesque estate, a scenic road winds its way through 14 acres of thriving vineyards, leading to the magnificent two-story, 7,500-square-foot tasting room. Step inside and be greeted by a warm and inviting ambiance, where modern and industrial design blend effortlessly. The expansive tasting room offers breathtaking panoramic views of the vineyard, inviting you to embark on a sensory exploration of Chapelton Vineyards' impressive portfolio of premium and signature wines making this one of the best wineries near Houston.
H-Wines Winery
Two French-men; Steve, a 32-years-experienced winemaker from Burgundy, and Philippe, who comes from a family of wine merchants, established H-Wines Winery in 2017 in Coldspring, TX. Two years later, they opened a tasting room in Montgomery, TX. The charming tasting room with outdoor patio is located in a historic bank building in old downtown Montgomery. The winery is located in Coldspring and can be visited by appointment. They offer both French wines and Texas wines, making this winery a great option when you are looking for a variety.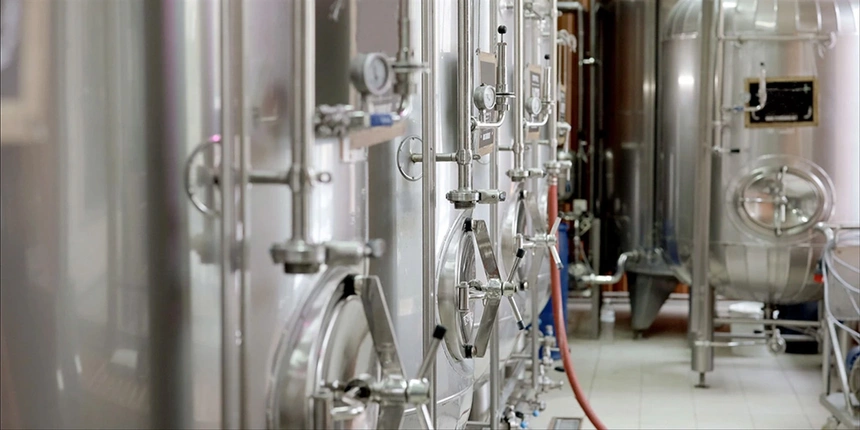 Breweries
Waller, TX offers plenty of breweries but finding the best ones to visit can be tricky. Fortunately, if you're looking for a cold one in Waller or trying to sample some craft brews, these five breweries we've compiled below should have you covered.
Location Six Brewery
Location Six Brewery, located just 6 miles from our Camp-Resort, is a must stop spot for any live music lovers. With a full beer menu and live music scheduled throughout the year, you are sure to have a great time when visiting this brewery near Waller, TX.
Lone Pint Brewery
Lone Pint Brewery makes ales that are distinctly, unmistakably Texan. They craft easy-to-drink local brews with an enjoyable hoppiness and delicious flavors and aromas. Their state-of-the-art beer garden and local brewery in Magnolia, TX is open every day of the week to serve the core brew, as well as anniversary beers, limited releases, and special series ales. When visiting this brewery near Houston, you are sure to find something for everyone.
Paradigm Brewing Company
Paradigm Brewing Company creates unique experiences and exciting memories for each of their guests with a blend of traditional brewing practices, new brewing innovations and mouth-watering food – all delivered in a fun, laid back and family-oriented setting. They produce finely crafted ales and lagers, all while focusing on quality ingredients, best brewing techniques, and ultimately, the finest product quality. With a long list of delicious beers, great food options, and more, this brewery near Waller, TX will be an unforgetable experience for all who visit.
Brew:30 Taphouse
Beer is water, malt, hops, and yeast, but Brew:30 Taphouse thinks it is so much more. They are creating an environment to experience beer drinking at a different level. Each employee talks, criticizes, brags, and wonders about different craft beers. They believe there should be different choices that change often rather than the same old taps all the time. This is not only about drinking beer. With a full taplist, events and food trucks, and more, this Waller, TX brewery is a fun environment that you won't forget.
4J Brewing Company
As a woman-owned and family-operated craft brewery in the Houston/Spring Branch area, 4J Brewing Company is a one of a kind brewery near Houston. Nestled in the heart of Spring Branch, 4J is located in a strip of warehouses north of I10, near the intersection of Westview and Blalock. Open Thursday, Friday, and Saturday, be sure to plan ahead when looking to head to this brewery. You can find their beer menu here.
Whether you're looking for a nice family restaurant, a beautiful vineyard & winery, or a cozy taproom to discover, Waller, TX has a place for you. If you need a place to stay while out here though, check out our Texas campground, as we are only a short distance from all of these excellent spots! To book your stay, call
(979) 826-4111
or click
here
to view availability. We look forward to seeing you soon!